Settl: Is SNL's Skit About Dating Apps Onto Something?
Now a
classic Saturday Night Live skit
, the dating site parody "Settl" could really be on to something. The skit pokes fun at desperate singles who are tired of having no luck meeting people and as a result have lowered their standards to unreasonable levels… The spoof app boast testimonials like, "
There's nothing wrong with the men on Settl. They're just normal guys with characteristics I'm now willing to overlook
." With their tagline, "
Because remember: it's not giving up; it's settling up
," who could resist?!
Settl Shows Us The Difference Between Traditional Dating Sites & Sex Dating Sites
Of course, it seems pretty obvious to us at Sex Dating Manual, that the "Settl" SNL skit is onto something. With traditional dating sites and apps, you often don't get what you really want. These sites are filled with desperate, lonely women, and dull guys with nothing to offer, as the skit portrays. This is the curse of
traditional dating sites
, but not with
sex dating sites
. When you're looking for a commitment before a connection, you're kind of
setting yourself up for failure
, and if not failure, then at least frustration. On sex dating sites, members are looking for only what they can control–the physical encounter. What follows is left to
chance and chemistry
. Every year
thousands
of people meet their spouses and partners through sex dating sites not because they were looking for it, but because it was meant to happen. Why? Because commitment should really be about the person, not the construct, and singles desperately searching for a relationship on traditional dating sites are missing the whole point. No wonder they're needing to settle–they started their search looking for "good enough"!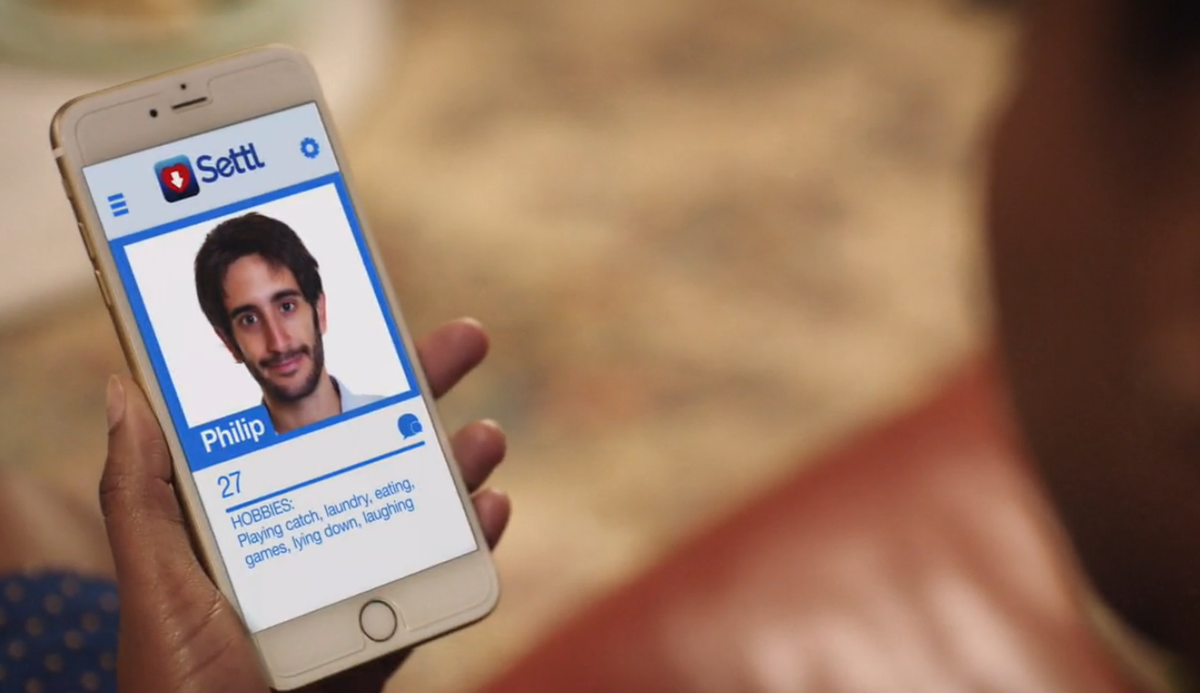 Should You Make A Change?
Do you identify with the SNL skit in more ways than you'd like to admit? Maybe you actually really want the stability and certainty of a committed relationship in your life, and–as your mom constantly reminds you–you're not getting any younger… But there's that other expression you've probably heard, too: worrying won't change the outcome. Is it more likely that you'll meet
the one
if you seek them out on a dating site full of people looking for different things (
hookups, casual sex, relationships, marriage
)? Or, is it more likely you could find your
real one
by letting go of your expectations and just having fun with real, honest people? They say
love comes to you when you stop looking for it
. Maybe you should give yourself a break and just have some
naughty fun
and see what happens. If you're still really into the idea of
Settl
, the dating app for those who have given up, sorry to disappoint you:
it's still just a spoof
. If you're really desperate though, maybe you could check out some of those "keepers" your brother's been trying to set you up with. Otherwise…
**Have Some Fun On Sex Dating Manual With Our Special Offer Membership To AdultHookup.com!**